Jumpin Jax of Lancaster, SC
- Everyone must sign a digital waiver before entering our play area. NO EXCEPTIONS. The waiver is good for 1 year. You can complete the waiver here.

- Socks are mandatory for all guests, including parents and children. In case you forget to bring socks, we have gripper socks available for purchase. No shoes or bare feet are allowed.

- No strollers are allowed on padded floors.

- Please enter and exit using the front entrance. The emergency exit is equipped with an alarm and monitored at all times

- No outside food or drinks are allowed on the premises. Food and drinks, except for birthday cake, can be purchased on site.

- All parties require a $75.00 NON-REFUNDABLE deposit at time of booking.

- We do not allow any group, small or large, to have a birthday party without making a reservation at our facility. This means NO cake, presents, balloons, or decor will be allowed unless you have a booked party.

- Admission is valid until the closing time of the day customer bought the ticket. Once you and your child leave, you will not be allowed back in unless another ticket is purchased.

- Minors must be accompanied by an adult. Parental supervision is required. No drop offs. Do not leave your child unattended.

- EVERYONE must wear socks in the play area (padded floor and beyond). NO shoes or trainers allowed on padded floor or play areas.

- No food, drinks, candy, or gum is allowed in the play area.

- No sick children. We reserve the right to refuse admittance to a sick child at our discretion.

- No rough play or fighting allowed.

- Please respect the equipment, toys, and others.

- No sharp or glass objects allowed. No bedazzled jeans/pants.

- Height & weight restrictions are strictly enforced for your children's safety.

- No weapons allowed in our facility.

- For safety reasons, Jumpin Jax staff reserves the right to refuse admittance if the number of guests exceeds the legal capacity of our facility.

- Use of the center is at your own risk.

- We are not responsible for loss, theft, or damage of your property. Do not leave valuables or personal belongings unattended.

- Our playground is large enough for adults to enter and help supervise their children. It is not an adult playground. The safety and comfort of our children is first priority. Any adults misusing of our equipment, puts children at risk and will be asked to leave the play areas.

- Absolutely NO smoking or Vaping on the premises.
Field Trip

Membership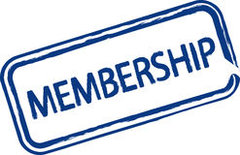 Open Play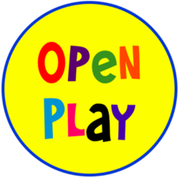 Special Events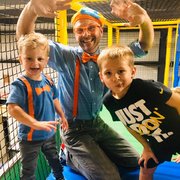 Sports Team Party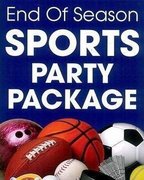 Party Packages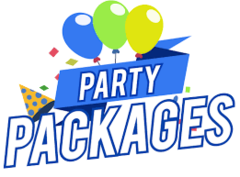 Nerf Party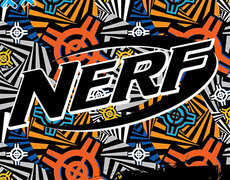 Classes