Jumpin Jax of Lancaster, SC is the ULTIMATE playground
featuring three whole stories of tunnels, tubes, slides, ball pits, ball blasters, sensory panels & more.

Located at 2650 Charlotte Hwy, Lancaster, SC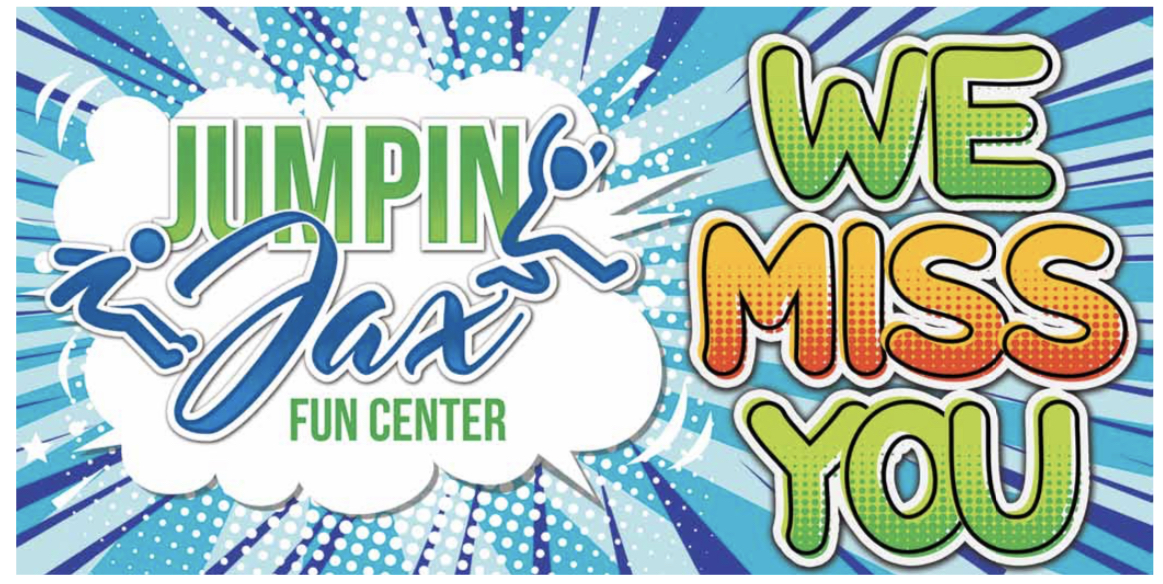 In response to the Cornonavirus, effective Monday, March 16, JumpinJax Fun Center will be NOT be open to the public until further notice. For people who have booked celebrations with us, we have reached out to you or are trying our best to contact you. Please call us at 803-320-3547.

We do have a company coming in this week and on a recurring basis to mist, clean, and sanitize with a commercial anti-microbial disinfectant spray. This is a multi-step process taking place weekly while we are closed to the public. We appreciate your understanding for closing to the general public during this time! Be blessed!

For the families who have memberships, we will freeze your membership and pickup when we reopen to the public.


Normal Hours of Operation:

Monday - Thursday: 10:30am til 7:00pm
Friday & Saturday: 10:30am til 9:00pm
Sunday: 1:00 - 6:00pm

**We are CLOSED to the public at this time.
We're all about encouraging fitness in a fun & safe environment. At Jumpin Jax we are sure to spark the enthusiasm of children of all ages, interests, and skill levels. Spend some time enjoying our unique and comprehensive indoor playground for an entire day or just a few hours.

Be sure to check our calendar of events to see the upcoming opportunities for children to have fun and build literacy skills in our preschool story time! Children will engage with books, stories, and song, plus get creative with our enrichment programs.

**Please Note: We are a socks only facility. EVERYONE must wear socks. No shoes, no flip flops, no bare feet. For your safety, we do have non-slip gripper socks available for purchase.
Calendar of Events