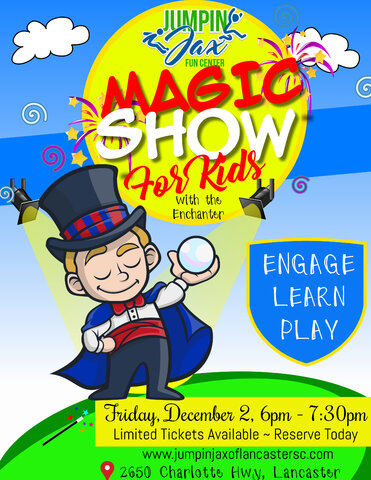 Magic Show For Kids
Cool Tricks with the ENCHANTER
You don't want to miss our Tricks & Magic show with the Enchanter! He's got so many cool and fascinating tricks up his sleeve. Be amazed, engaged, participate, & play at Jumpin Jax. Offered Friday, December 2 at 6:00pm - 7:30pm.

* Limited tickets available.
** Only children need tickets. Adults admission is included with child's ticket.